Private Pilot Ground School @ KCFO
June 5 @ 6:00 pm

-

9:00 pm

MDT

$750.00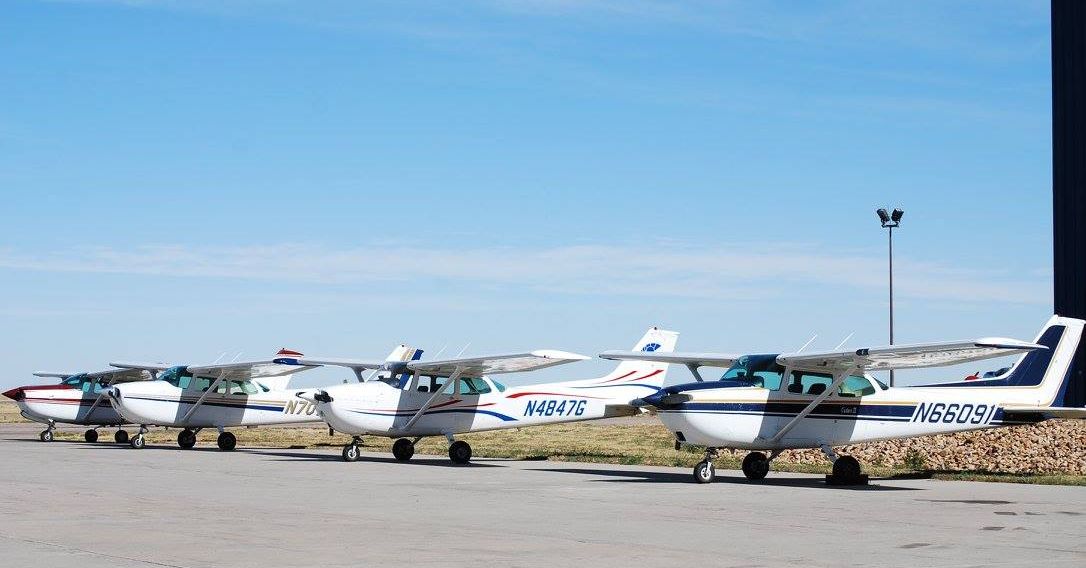 Have you always wanted to learn how to fly? Do you look up into the sky and wish you were in the pilot's seat?
Flying is a fun and exciting hobby or career, but before you jump into the plane, you need to hit the books and learn the fundamentals so you develop your knowledge of aircraft operations and safety that you will later apply both on the ground and in the air.
Join us for a 7 week (2 days per week) Private Pilot Ground School course and we will teach you all of the information you need to know in order to pass the FAA Private Pilot written exams. This structured course packs in a lot of great (and required) information.
Topics will include Aerodynamics, Aircraft Systems, the Airport and Flight Environments, Weather, Performance, Navigation, and Flight Planning.
Classes will be held each Monday and Wednesday evening from 6:00PM to 9:00PM Mountain Time, starting Monday, June 5th, 2023. Students should expect to spend additional time studying outside of class (typically 2-4 hours per week).
The course fee is $500.00 USD. Additional required materials can be purchased through the Flight School for a discounted bundle price of $250.00 and includes ASA Private Pilot materials (Syllabus, Flight School, Ground School, Test Prep, Flight Maneuvers), Plotter, E6B, Denver Sectional, FAR/AIM, and the Private Pilot Oral Exam Guide.
Fees are due by May 29th, 2023.
RSVP by calling us at (720) 646-2350 or emailing info@frontrangeflightschool.com
We are excited to be your partner in training and hope to see you in class!
The Training Team at Front Range Flight School