FMX - Redbird Full Motion Simulator
The Redbird FMX full-motion simulator is a great addition to any pilot's training experience. Featuring smooth full-motion, wrap-around visuals, and multiple airplane configurations, this FAA-approved Advanced Aviation Training Device (AATD) is unparalleled in the industry as a great training platform for flight schools.
From training on multi-engine procedures to building and logging valid training hours towards both the Instrument Rating and Commercial Certificate, or even to just have an enjoyable experience, this simulator delivers ultra-realistic training environments and provides you a great value to your flying career.
The scenario-based training allows pilots to train on specific situations, such as emergency procedures or ILS approaches and also allows pilots to maintain proficiency in various categories.
Additional Notes:
- Simulator rates do not include a certified instructor
- To book after-hours operations, please reach out to us directly
PRICING
| | |
| --- | --- |
| Option 1 | Single-engine: Cessna 172 @ $70.00/Hour |
| Option 2 | Multi-engine: Piper Seminole @ $80.00/Hour |
Documentation
No documentation has been uploaded for this aircraft.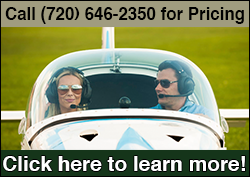 Introductory Flight
Want to discover what it feels to fly? Gift it for a friend, family, or loved one for only $149.00. Call us for more info and to book!