Click on an event to get more information.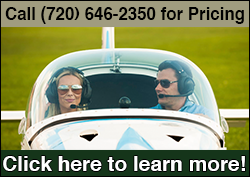 Introductory Flight
Want to discover what it feels to fly? Gift it for a friend, family, or loved one for only $149.00. Call us for more info and to book!
FRFS Facebook Feed
✈⭐ Attention all aviators! ⭐✈
On Sunday, August 28th at 12:00PM MT, ATP/A&P David Senn and ATP, Master Instructor - Emeritus, and Retired DPE Drew Chitiea will be joining us for an informative presentation and you're invited!
This experienced team will be speaking about the Cessna Skyhawk 172 systems and operations and will highlight:
⇢ Electrical, Fuel, and Engine Systems
⇢ Likely malfunctions and indicators
⇢ Possible examiner questions per the ACS Guidelines
⇢ Some additional fun facts about the Boeing 787 Dreamliner systems
All aviators are encouraged to attend as this discussion will be highly beneficial for CFIs, and Student Pilots and Licensed Pilots regardless of proficiency level or time logged in the left seat.
Proudly hosted by Front Range Flight School, this informative session is free to attend and we will be providing snacks and beverages for attendees to enjoy.
We look forward to seeing you there!
Front Range Flight School Training Team
...

See More

See Less


Front Range Flight School
at Colorado Air and Space Port (KCFO)
37501 Cessna Way
Watkins, CO. 80137
Phone: (720) 646-2350
info@frontrangeflightschool.com
Mon-Sun 7am-5pm MT
Copyright (c) 2022 Front Range Flight School | All Rights Reserved
Member Of: