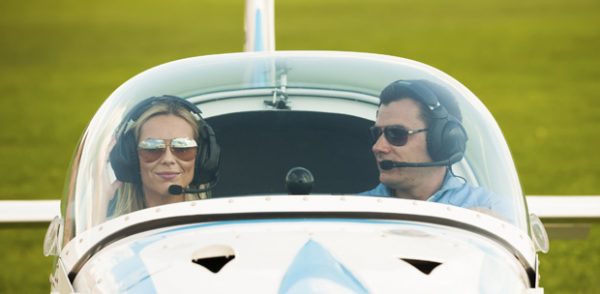 Curious about what it feels like to fly a plane? Have you always wanted to become a pilot, but you're not sure if flying lessons are for you? Looking for an entry-level, no-commitment option for a basic flight lesson? Would you like a little more information before you join Front Range Flight School?
An Introductory Flight is your no-risk, high-reward entry point into the world of private piloting. There's no better way to decide if flying is for you than to actually get behind the controls and experience the joy and freedom of flight, which is why we recommend an Introductory Flight as a first step for anyone considering flying lessons.
What is a Introductory Flight? A Introductory Flight with the Front Range Flight School is a 1-hour introductory lesson with one of our professional FAA Certified Flight Instructors who will introduce you to the basics of flying and take you up in the air. At the instructor's discretion, you may be able to enjoy up to 30 minutes of hands-on flying! You'll get a brief glimpse at flight training with the Introductory Flight package which includes:
1 Hour of Flying Time
Pre and Post Flight Briefing
Certificate of Flight
Student Pilot Logbook signed by FAA Certified Instructor (available at extra cost)
A Introductory Flight also makes a unique, once-in-a-lifetime gift for friends and family. This experience creates a lasting memory and a thrill like none other.
Your Introductory Flight experience will help you decide if you want to continue flying lessons. If a Private Pilot certification is your goal, your Introductory Flight will count towards your requirements.
With our Introductory Flight offer, you'll receive an introduction to your FAA Certified Flight Instructor and airplane, plus a safety briefing to ensure you are equipped with everything you need to safely and confidently enjoy your flight. There's no pressure to join Front Range Flight School. Our instructors are eager to share their passion and answer your questions.
You will never forget your first Introductory Flight. The Front Range Flight School is here to guide you on this exciting journey and we look forward to hearing what you discover about aviation and yourself on your Introductory Flight.
For more information, pricing, and to book your Introductory Flight with Front Range Flight School, give us a call or email us:

Phone: (720) 646-2350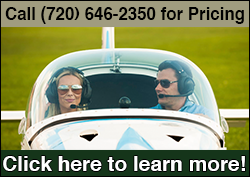 Introductory Flight
Want to discover what it feels to fly? Gift it for a friend, family, or loved one for only $199.00. Call us for more info and to book!