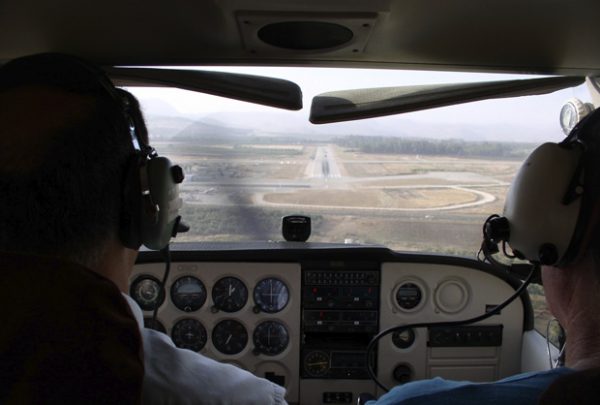 Why Learn to Fly?
The thrill and freedom of the open sky. Accomplish a life long dream. Seeing new sights and climbing new heights. Learning a new hobby. Exploring new destinations. Getting away from it all.
Members of the Front Range Flight School have different reasons for wanting to fly. For many, it's about the fun and the thrill of the challenge. For others, it's a practical business decision.
Whether your motivation is personal or professional, you are probably on this website because the open skies and vast horizon are calling you in some way.
If you've been thinking about learning to fly, there has never been a better time to begin. The Certified Flight Instructors at Front Range Flight School are here to help you reach new heights and navigate the process of becoming a pilot.
Why Become a Pilot?
Here are just a few of the reasons people are drawn to becoming a pilot:
Have fun! For many pilots, flying is simply a hobby, a favorite way to spend some free time – and, for some of us, quite a contrast to time we spend at offices and in meetings.
Enjoy unmatched views. Many Colorado pilots enjoy the thrill of learning to fly and gaining access to new views of our beautiful state from heights they otherwise could not reach. If you're a fan of Colorado's natural beauty and wonders, it's fair to say: you ain't seen nothing yet.
Grow businesses. Some pilots are drawn to learning to fly because it's a great way for their businesses to save time and money. Imagine never having to wait in a security line again! In some instances, there are tax write-offs available that could also help your business expand.
Go on vacation. Like to travel with family and friends? Want a short getaway on your own? Becoming a pilot helps you get from here to there without worrying about car traffic.
Accept a challenge. Becoming a pilot is more accessible and affordable than many people think, but still very few people can call themselves pilots. Accept the challenge and accomplish your goals.
Launch new careers. Is a career in professional aviation in your future? From private pilot to commercial airline pilot, Front Range Flight School can provide you with the required training.
Interested in becoming a pilot, but don't know where to begin? We can help with that. Schedule your Introductory Flight today.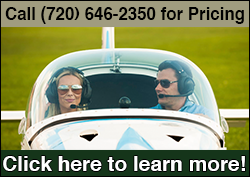 Introductory Flight
Want to discover what it feels to fly? Gift it for a friend, family, or loved one for only $199.00. Call us for more info and to book!